HYDROLYZED MARINE COLLAGEN
Over 25? Your body is using more collagen than it can produce. Don't worry R+R will save you there. It contains 3.3gms of Pure Hydrolyzed and highly bioavailable Marine Collagen which helps balance collagen deficiency and thus delay wrinkles, sagging, crow's feet and other signs of aging. In our in house study taking 2.0 grams of collagen for 8 weeks has shown a significant increase in skin elasticity and appearance
R+R contains 100% whey protein Isolate which is sourced from the sweet whey all the way from Ireland and is one of the most purest and richest sources of protein (90%). Almost negligible in Lactose, its low in fat and carbs. It is responsible for repairing and supporting the muscles and immune system caused by intense workouts. Low in carbs and high in protein content it increases the metabolism which helps burn the excess fat


The 1 billion gut friendly probiotics in that one scoop of the delicious protein supports your gut health to help treat dry skin, acne, rosacea and eczema. They also Support your gut microbiome, where 60 to 80 percent of our immune system lives and help boost your immune system and protect you against infections. Target acne, dryness, and redness to promotes a clear, even skin tone
How we're different from cheaper Whey Protein Competition?
100% Whey Protein Isolate + Hydrolyzed Marine Collagen Baby!
The 1 billion gut Friendly probiotics in that one scoop of the delicious protein supports your gut health to help treat dry skin, acne, rosacea and eczema. They also Support your gut microbiome, where 60 to 80 percent of our immune system lives and help boost your immune system and protect you against infections
Target acne, dryness, and redness to promotes a clear, even skin tone


View our testing standards and see our Certificates of Analysis
Our efficacy-based solutions blend of Science & Nature grants you an extensive mix of skin-refining ingredients to unite in every serving



A very powerful antioxidant that plays a vital role in the body's natural collagen synthesis. It heals and repairs damaged skin and can also help fade wrinkles

A Pre+Pro Biotic fibre that keeps skin moisturized and well nourished

The most soluble form of protein. Repairs and supports your muscles and immune system post workout, and prevents muscle breakdown that is caused by intense activity

Highly Bioavailable, Helps to slow the aging of your skin by giving it structure that helps prevent sagging and looseness

A powerhouse of nutrients, rich in protein, Vi B1, B3, B2, Iron and copper. Super antioxidant with anti-inflammatory properties. And what a blue colour its provides.

Our gut friendly Probiotics (1 billion per scoop) are live microorganisms that provide health benefits by enhancing gut health. They offer protection from 'bad' bacteria and promote better skin, immune & digestive health
12 weeks and 23 participants
reported shorter recovery periods post workouts within 8 weeks*
reported reversed aging signs and found skin more supple

loved the taste and found the blue spiriluna colour mesmerising

Based on a 12 week in-house study involving 14 healthy males and 9 female subjects; to evaluate the efficacy and acceptability of RENEW + REPAIR and its effect on skin and overall health of the users

We know what you are thinking, we've listed them below


What is the source of the collagen in the product?

The collagen source in the product is from marine
CHow should I take Collagen powder?

Collagen powder dissolves instantly into most cold or lukewarm liquids, including coffee, fresh milk, and yoghurt.
Does a product have a distinct flavor or smell when mixed in a drink?
No, there is as such no distinct flavor or smell when mixed in a drink.
Is it OK to heat food or drink containing Collagen protein?
Yes, you can consume the collagen protein in lukewarm hot servings.
Are there any contraindications?
This is a protein from food and so, like beef or fish or chicken, it will generally have no contra-indications, unless you have a health condition or take medication which requires an avoidance of protein.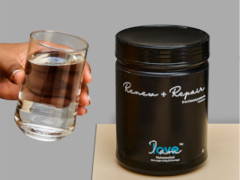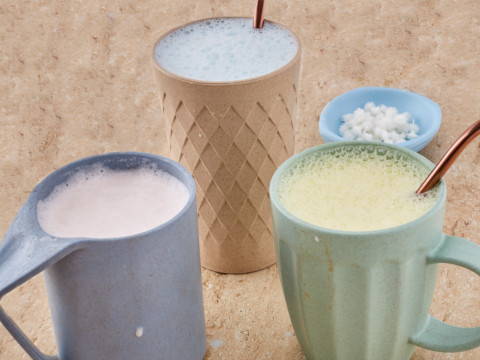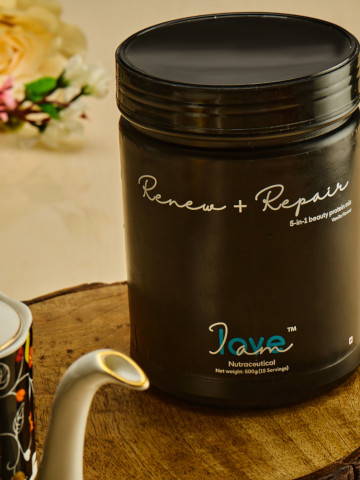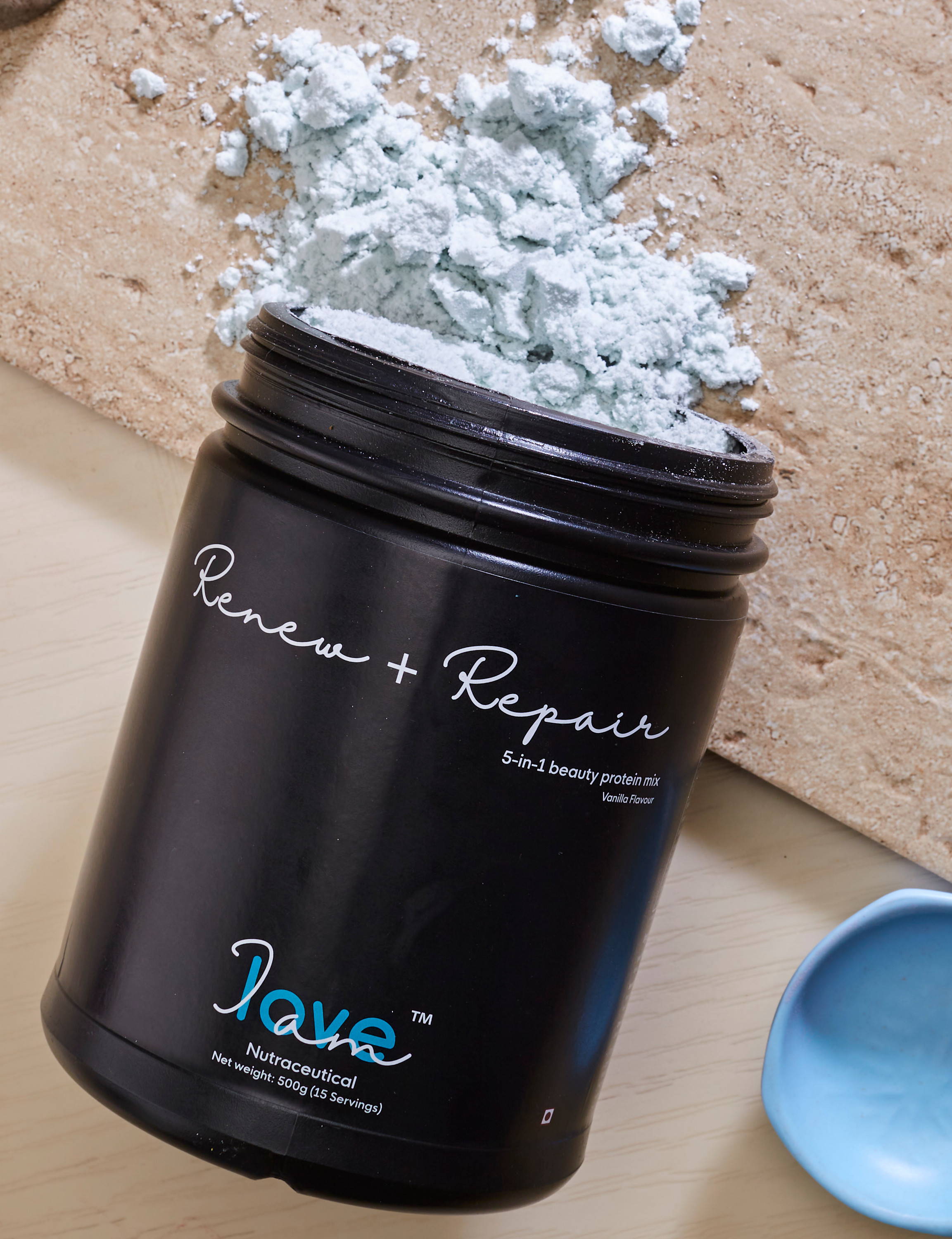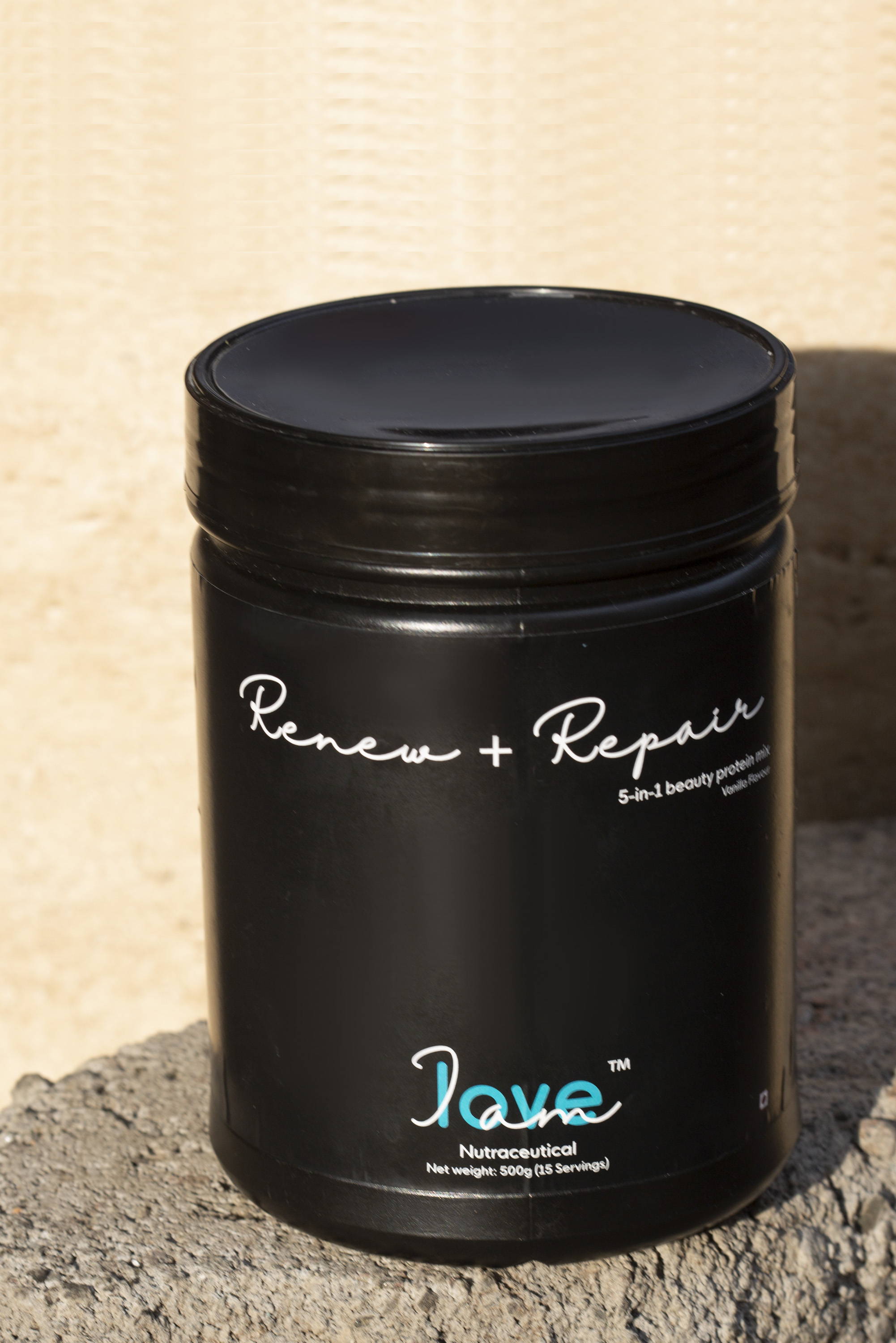 The Elements of
RENEW + REPAIR


Zinc helps by regulating sebum (oil) activity, improving skin clarity whilst fortifying skin cells to dilute post-zit damage. Zinc also reduces the production of DHT, which can clog pores and increase skinflammation.
Triple distilled for purity and a neutral taste, our omega-3 is rich in EPA (eicosapentaenoic acid), essential fatty acids that soothe your body's inflammatory response to excess sebum and toxins. This sustainably sourced fish oil is a true skin clearer from within.

Selenium assists your body's production of glutathione peroxidase, an enzyme that dials down skinflammation. It also maintains supportive antioxidants like vitamins A and E, which help improve skin health and clarity.

Pantothenic acid helps to engineer vital structural proteins such as collagen. It speeds up the multiplication of skill cells helping new skin layers to form. Vitamin B5 also helps to fortify stronger hair follicles... stronger follicles means tighter barriers which stops them from filling with excess oil.

This mineral helps to minimize spikes in blood sugar levels, a common culprit for *random* zituations.

Niacin (AKA Vitamin B3) beholds distinctive skin improving benefits which are able to dial down redness and irritation. Niacin can also help balance oily complexions.

Probiotic Blend (10 Billion CFU)
Not all probiotics are created equal. SKIN DISCIPLINE is formulated with 5 unique strains of Lactobacilli and Bifidobacterium, probiotics that have proven to positively impact the "gut-brain-skin axis" due to their anti-inflammatory properties. These strains have been aligned with improving skin from a systemic level. The complete list of strains is as follows: Lactobacillus Acidophilus La-14, Lactobacillus Rhamnosus GG, Lactobacillus Plantarum Lp- 115, Lactobacillus Casei LC-11, Bifidobacterium bifidum Bb-06 (equivalent to 10 billion colony-forming units).*

Studies show that vitamin B6 is able to assist in improving skin health by reducing the sebum overproduction which clog pores.

Ingesting too much zinc over a long period of time can cause copperdeficiency—however, the concentration of zinc in SD is conservative andreflects the optimum level required to attain greater skin health. Withthis said, we've included a small amount of copper to each capsule tomitigate the risk of any adverse effects should your natural levels ofzinc be higher than normal.

Outer shell ingredients: gelatin, magnesum stearate, silica, microcrystaline cellulose.