Our efficacy-based solutions blend of Science & Nature grants you an extensive mix of skin and Health refining ingredients to unite in every serving



Rice Bran Solubles (Tocotrienols)
A derivative of Vit E, it helps nourish the skin. Also may protect the skin from UV damage
Tremella Fuciformis Sporocarp (Silver Ear Mushroom)
Also known as the snow mushroom, it supports the naturally occurring hyaluronic Rather, it has 400 times more hydration power than hyaluronic acid, making it that much more effective at keeping and retaining moisture

A powerful humectant that provides intense hydration to dull and weary skin. It traps water inside the tissues to retain moisture and helps keep skin soft, smooth and supple.

A naturally occuring fibre, used to get viscosity to the blend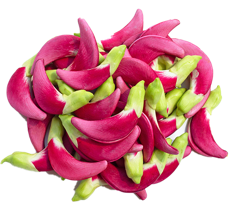 A plant source of Vit B7, aka Biotin. Known for its innumerous benefits for skin and hair
12 weeks and 30 participants
observed more regularisation of Menstrual Cycle
observed more weight loss with correction of BMI
observed reduction of insulin resistance level was observed below 24.9 ulU/ml
Double lined blind placebo study was performed on each groups of 30 PCOD patients upto 12 weeks. The groups was divided into 2 groups i.e. 30 Patients per groups.